"...in all these things we are more than conquerors

through him that loved us."

(Romans 8:37)

…in all these things we are more than conquerors through him that loved us.

(Romans 8:37)

How God built our family:

One evening, as we drove to the airport, we had three children.  An hour later we had eight.  That was our first adoption of a sibling group of five.  Since that time God has blessed us with two more adopted children and two more birth children.  As of this writing, we are a family of 14, waiting to see how God will next grow our family. 

How God has worked in our lives:

We have seen miracles happen over and over again.  We have seen the effects of past trauma on children be so profound as to make it impossible for them to function well physically, emotionally, or mentally.  We have seen God's love conquer their hearts and their pain.  We have seen children with labels rise above those labels and accomplish what was said to be impossible.  In short we have seen miracles.  We share with you that there is hope.

Why we do what we do:

We believe we are called to encourage people. God has shown us some amazing things and we share the hope that we have seen with others.  We offer help for those who are going through challenges. We do not have all the answers but we know the One who does.  We believe very strongly that God designed families in an amazing and special way to mirror His love for the world. We have learned many ways to practically apply God's Plan to everyday life. We offer to share what we have learned. As God teaches us more we will share that as well. We are on a journey just as you are. We have our road map (the narrow path) and our guide book (the Bible) and if we have traveled farther down the road than you have, we offer to point out what we have seen. If you are ahead of us on the road, we would love to hear from you and gain any insight you have to share with us.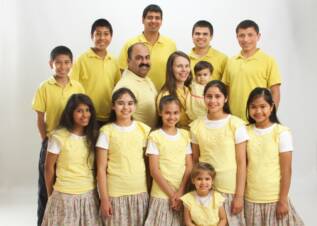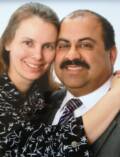 Who we are:

We are the Razvi family:  Imran (Dad) , Tami (Mom), Daniel, David, Isaac, Cristina, Leonela, Anisa, Jacob, Carina, Nadia, Samuel, Aliya, and Daanya.

What we do: 

As authors, speakers, and parent coaches, Imran and Tami Razvi, along with their 12 (birth and adopted) children, share encouragement and practical help for strengthening families.